Obituary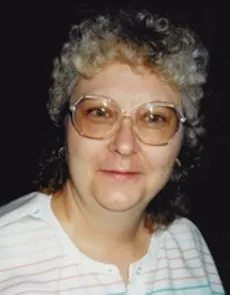 Mary Ann (Podluzne) Matasowski, 79, died on Sunday, August 21, 2022 at UPMC Hamot.
She was born on August 5, 1943, a daughter to the late Marion and Helen (Glus) Podluzne.
Mary Ann graduated from Northwestern High School in 1961. Following High School she attended Hamot School of Nursing where she graduated with the certifications needed to become a Registered Nurse. She worked at UPMC Hamot as a Registered Nurse, staying there for over 40 years. Mary Ann loved her work and the people involved in health care.
She liked taking trips with close friends to Atlantic City and Las Vegas seeing shows and having great fun around the tables. Mary Ann was a member of the Wales Snow Drifters Snow Mobile Club with her husband for many years. She took pride in looking after her home and family. In more recent years she enjoyed boating on Lake Erie.
Mary Ann was preceded in death by her husband, John Matasowski, whom she married May 14, 1966 at S.S. Cyril & Methodius Byzantine Catholic Church; and a granddaughter, Marinda Matasowski.
She will be greatly missed by her family which includes two sons, Sean Matasowski (Nikki) and Patrick Matasowski; three grandchildren, Kylie, Patrick and Anthony; as well as a great-grandson Jaysen.
Friends may call on Thursday, August 25, 2022 at the Edder Funeral Home Inc. 309 Main St. E. Girard from 2:00 to 4:00 P.M. and 6:00 to 8:00 P.M. The following day a prayer service will be held there at 9:30 A.M. A Funeral Liturgy will be held immediately following at 10:00 A.M. at SS Cyril & Methodius Church, 1022 Tilden Avenue, Girard. Burial will be in Hope Cemetery.
In lieu of flowers, memorials may be made to SS Cyril & Methodius Byzantine Church, 1022 Tilden Avenue, Girard, PA 16417.
To send condolences visit edderfuneralhome.com