Obituary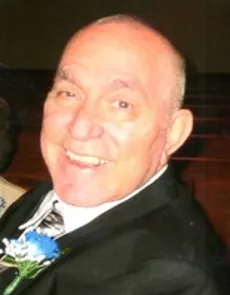 Edward M. Bosak, 89, a longtime resident of North East and Independence Court, passed away peacefully on Sunday, October 23, 2022. He was born in Pittsburgh on April 19, 1933, a son of the late Michael and Anna Yenick Bosak.
Ed graduated from South Side High School in 1951 and went on to serve in the United States Air Force during the Korean War. He earned the Korean Service Medal, Commendation Ribbon, United Nations Service Medal, National Defense Service Medal, and the Good Conduct Medal. While stationed in Japan, he studied Judo extensively.
Following Ed's military service, he earned his master's degree in Metallurgical Engineering from the University of Pittsburgh and worked in several steel mills in the Pittsburgh area. Most recently, he worked as the manager of metallurgy at General Electric in Erie. Ed traveled extensively for work, visiting six of the seven continents.
He was a member of Ss. Peter and Paul Byzantine Catholic Church, the VFW, and the American Legion. He enjoyed golfing, military history, and was very proud of his Rusyn heritage. He was most happy spending time with his family.
In addition to his parents, he was preceded in death by his wife, Mildred Gyduska Bosak; one sister, Mary Churilla; and two brothers, Steven and John Bosak.
Survivors include five sons, Gregg Bosak (Roberta) of Hoosick Falls, N.Y., Edward Bosak (Deb) of Naples, Fla., Michael Bosak (Jackie) of Columbus, Ohio, Paul Bosak of Erie, and Chris Bosak of Bethel, Conn.; 11 grandchildren, Jessica (Kyle), Jacqueline, Michele, Michael, Jason, Krista, Danielle, Andrew, Will, Jenny, Corey (Ashley); ten great-grandchildren; one sister, Helen Ferrence, of Pittsburgh; and many nieces and nephews.
Friends may call at the Russell C. Schmidt and Son Funeral Home Inc., 5000 Wattsburg Rd., on Wednesday from 3 to 7 p.m. and are invited to a prayer service there on Thursday at 9:15 a.m. followed by a Divine Funeral Liturgy at Ss. Peter and Paul Byzantine Catholic Church at 10 a.m. Burial with full military honors will follow in St. Gregory Cemetery.
In lieu of flowers memorial contributions can be made to the Carpatho-Rusyn Society, 915 Dickson St., Munhall, PA 15120.
Please visit www.SchmidtFuneralHomeErie.com to sign the Book of Memories.